Welcome to the Home Page of the
Empire State Capital Volkssporters
Celebrating Our 35th Year!
Walking Club in the Capital Region of New York State
Member of the AVA - America's Walking Club and the International Federation of Popular Sports
Host of AVA's 21st Convention - June 2019
---
ALL WALKERS - $3.00 per WALK
Packets for group walks (are found in weekly club hotmail) includes the 5/10k maps/directions to print for your use.

---
Online Start Box is being used for most of our walks and bikes.

ESCV encourages all walkers and bikers to stay safe and healthy by following the directions of local health authorities.
---

~~~~~~~~~~~~~~~~~~~~~~~~~~~~~~




~~~2022 Our 35th Anniversary~~~~



Northeast Weekend 2022

September 17 -18, 2022

---






IVV




International Volkssport Association


VolksSouth

2022 SEASON finished
See you next Winter 2023

2022Winter Walks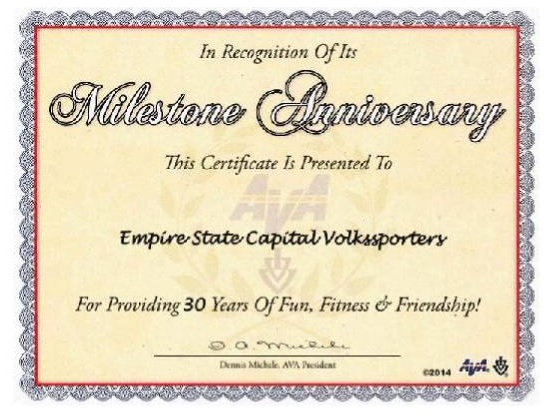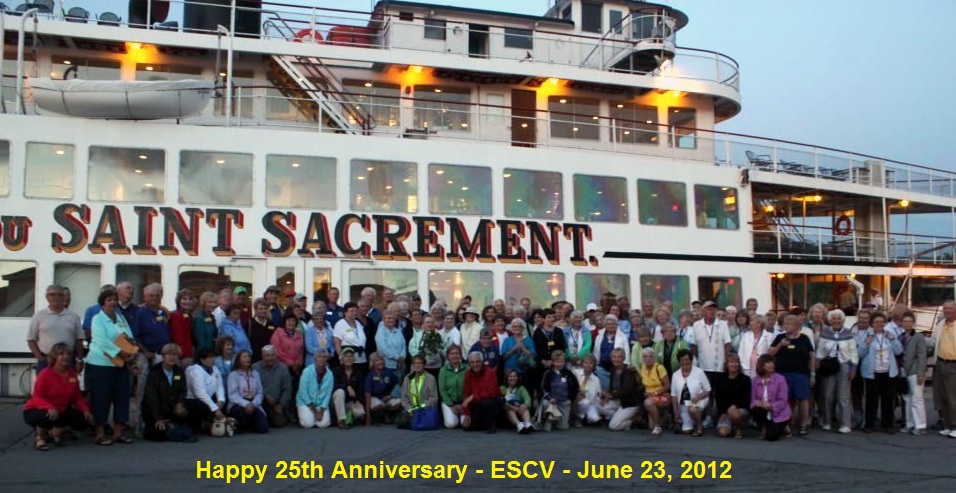 1987-2017 1987-2012

© Copyright 2021 by ESCV